FEWOCiOUS NFTs Auctioned for Over $2 Million USD – HYPEBEAST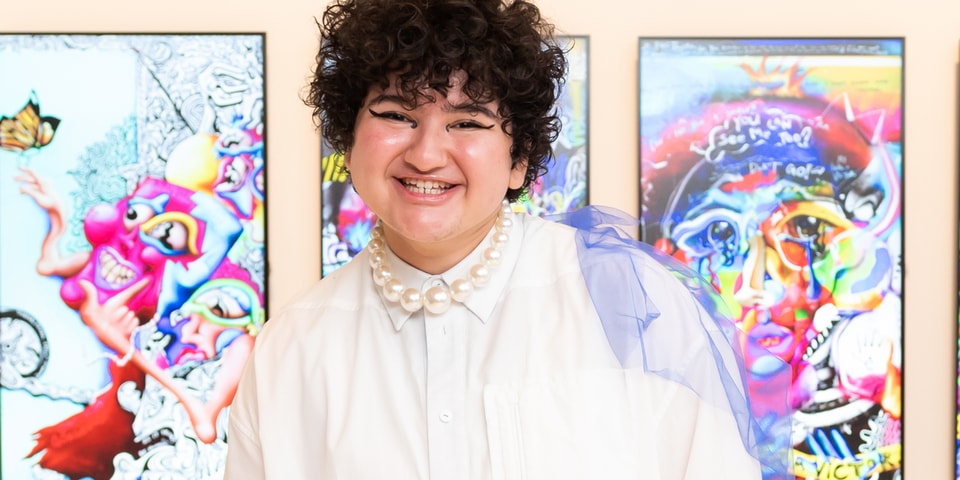 A collection of five NFTs by the 18-year-old artist FEWOCiOUS, whose real name is Victor Langlois, has sold for $2.16 million USD at an auction hosted by Christie's.
"Hello, i'M Victor (FEWOCiOUS) and This Is My Life" is based on the artist's experience of growing up in an abusive household as a transgender man, with each of the NFTs chronicling a different year in his life beginning at age 14.
"Christie's is thrilled to collaborate with FEWOCiOUS on the sale of this inspiring series—a collection that is at its core about the realization of a dream," said Noah Davis, Head of Digital Sales at Christie's, in a press release. "The artist's passion shines through, and depicts the path he took to becoming his true self—making it exceptionally powerful."
When the sale first went live on June 23, the Christie's site crashed as it was inundated with traffic potential buyers, making FEWOCiOUS the youngest artist to do so. Rescheduled for two days later, the auction wrapped up yesterday, June 30, receiving bids from over 20 collectors, who had the option to pay in either bitcoin or ether. Along with the NFT of the artwork, buyers will receive the physical painting and will also have the opportunity to meet FEWOCiOUS in-person.
After the successful auction, FEWOCiOUS posted an emotional video to Twitter thanking his fans.
at a loss for words right now ? thank you so much to everyone for making me feel so loved, believing in my art and believing in me, it means the world ❤️ i'll never forget this feeling or these last few weeks #FEWOCiOUSxCHRISTIES FOREVER ??? pic.twitter.com/1BYNXX2SPN

— FEWOCiOUS (@fewocious) June 30, 2021
In other art news, Future Fair is launching its first physical event in NYC.