Kyle Lowry Debut NFT Collection Is an Ode to Toronto and the Raptors – HYPEBEAST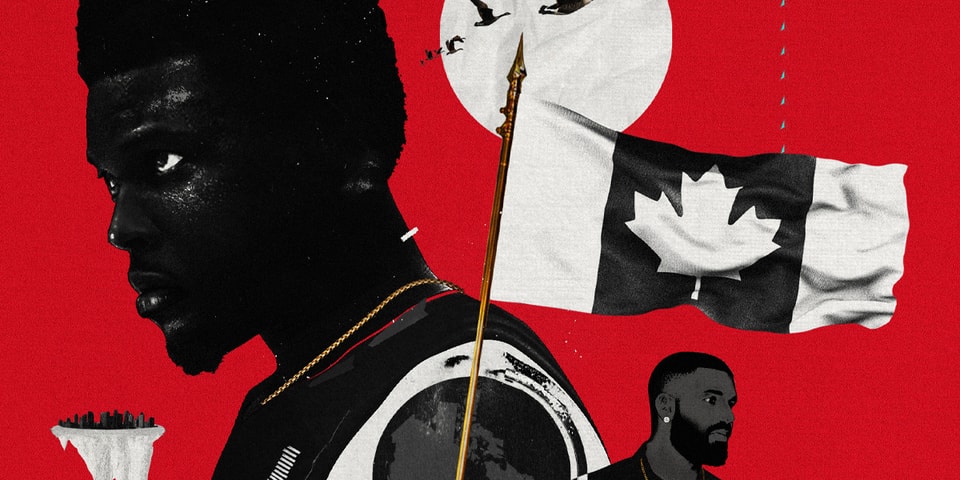 NBA champion Kyle Lowry is paying homage to the city of Toronto in his debut NFT collection, "Through My Eyes." In celebration of the city he has called home for nearly a decade, Lowry recounts his favorite moments with the Toronto Raptors, the city and even Drake through crypto.
Two years ago, Lowry and the Toronto Raptors brought home one of the most epic NBA championship parades that saw almost all of Canada come out for the occasion. The festivities and win have been widely talked about since 2019 and is still very much a present memory for Canadians everywhere. Turns out, Lowry feels the same and hopes to immortalize the memory through his NFT collection.
Marking the two-year anniversary of the 6ix's championship celebration, "Through My Eyes" features seven different NFTs depicting Lowry's love for the city and the franchise. The work is created by award-winning Toronto-based illustrator and graphic designer Corbin Portillo, who closely worked alongside the player to bring the memories to life and ensured that the city of Toronto was given the rightful tribute it deserves.
A portion of the sales made from the NFTs are set to be given to the All-Star guard's charity, the Lowry Love Foundation, which aims to aid underprivileged and disadvantaged people in Toronto and Philadelphia achieve a better quality of life. Fans looking to own a piece of the non-replicable digital moment can head over to MakersPlace to place their bid.
HYPEBEAST spoke to Kyle Lowry about his latest collection and fondest Toronto and Drake memories that have inspired this fan-dedicated collection.
What made you want to get involved with NFTs in the first place? What is your perspective on the crossover between the sports world and digital collectibles?
I've been interested in the NFT and crypto space for a while now – starting with my investments in NBA Top Shot and Coinbase – and I still have a ton to learn. I learn best when I go all in, so my own project made sense as a next step and was a good opportunity to bring the fans along as I do that.
What were you inspired by when curating this collection of NFTs?
I knew that the two-year anniversary of the 2019 Raptors Championship parade was coming up and I wanted to do something for the fans that celebrated that day – especially coming out of the year we all just had. Knowing Corb's art, I was inspired to create something unique that fans in Toronto, Canada, and around the world would be proud to own.
Which one of the NFTs resonates with you the most? Can you dive deeper into the story behind the piece?
I love "The North" piece. When you think about the inspiration of the collection – a day that united a nation – that's the one that represents that idea the most. It feels the most Canadian.
Having played with the Toronto Raptors for almost ten years, how has the city impacted you on a personal and professional level?
Oh man, I can't list all of the ways that Toronto has positively impacted my career and my life. My sons have grown up in this city but I've also grown up in this city – as a man, a son, a husband, a Dad. I reached some of the highest levels of my career here – achieving what all players work for every day. It's hard to express that impact.
The collection takes fans on an emotional journey from when you started out in the league to winning a championship with Toronto. What is your favorite Drake/Raptors memory?
I have so many favorite memories but if I were to pick one it would have to be – the Championship Parade day – what this NFT Collection is all about. The goal of the 'Through My Eyes' collection is to take you down this journey of experiencing one of the best days of my life from my perspective.
A percentage of the sales go to your charity. Are there currently any initiatives in the works at Lowry Love Foundation?
Since we started the Lowry Love Foundation in 2013 our aim has just been to help people that need it in Philly and Toronto. We work every day to make sure we're doing that.
How do you hope fans will connect with this collection?
After the year we've had, I hope that it helps them to celebrate a time that felt more simple. That day was unreal – kids skipped school, adults skipped work – there were millions of people that came together to celebrate the same thing. I hope this collection helps them to do that with a piece of art, in the form of an NFT, that they're proud to own. It's why I made The North piece only $99 and used a marketplace that accepts credit cards and crypto. I wanted to make it easy for fans to get involved in this space.
Just to round things up – as you enter into free agency, what can NBA and Kyle Lowry fans expect for the future?
Hard work. I'm far from done in this league.