Pace Gallery Gets Into the NFT Game, and Other News – Surface Magazine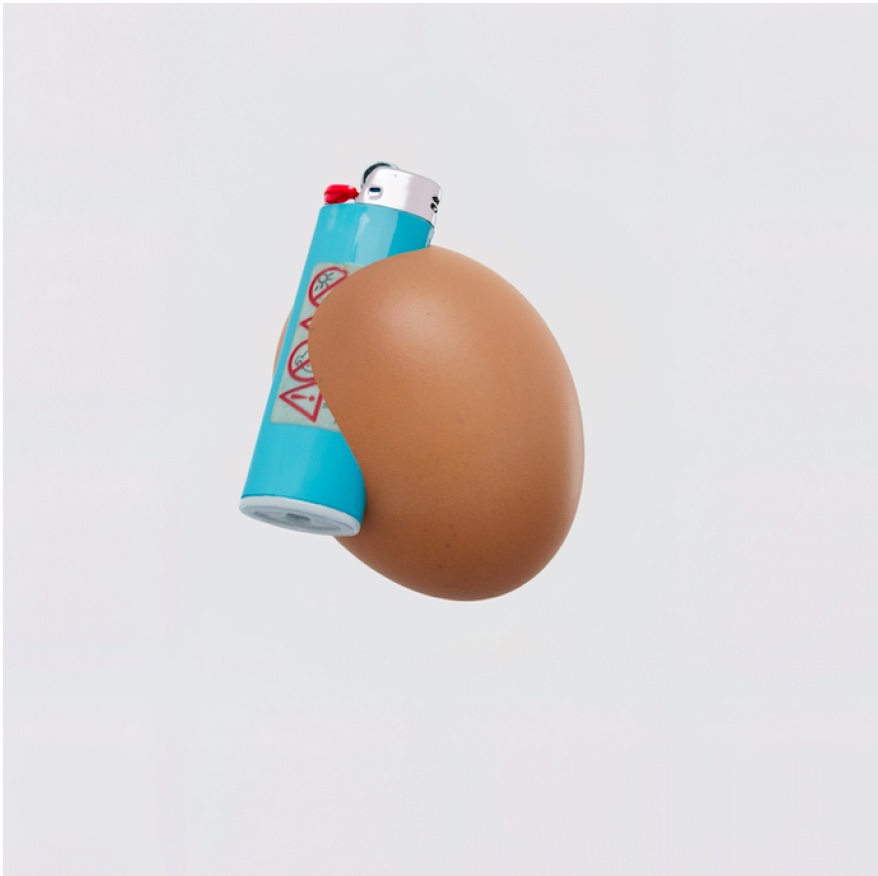 The Design Dispatch offers expertly written and essential news from the design world crafted by our dedicated team. Think of it as your cheat sheet for the day in design delivered to your inbox before you've had your coffee. Subscribe now.
Have a news story our readers need to see? Submit it here.
Pace Gallery launches a dedicated NFT platform and will start accepting crypto as payment.
Pace Gallery is doubling down on the burgeoning crypto-art market. Marc Glimcher, the gallery's president and CEO, recently announced the debut of an unnamed platform dedicated exclusively to selling artists' NFTs. According to Glimcher, the goal isn't to compete with crypto-art marketplaces such as Nifty Gateway, but rather to sell digital artworks under the gallery's purview. "By offering artists' work on our own platform, we can better support them in setting appropriate prices and by managing the sales process more seamlessly than through third parties," Glimcher told Artnet News. "We work with a number of artists who want to make NFTs, so building a dedicated platform where they can show their work is an obvious solution." When it launches in September, the platform will feature a series of new NFTs by Lucas Samaras based on his archive of digital prints. Until then, the gallery has online NFT exhibitions lined up this summer with Urs Fischer and Glenn Kaino.
The New York Historical Society's $140 million expansion will include an LGBTQ+ museum.
The New York Historical Society has revealed a $140 million expansion that will make room for additional programming, underground library storage, and, most notably, a planned American LGBTQ+ Museum. Robert A.M. Stern Architects will oversee the renovation of the Central Park West building, which was originally built in 1908 and will see four storeys added across 70,000 square feet. Occupying the new structure's top floor is the American LGBTQ+ Museum, which will celebrate the histories and cultures of lesbian, gay, bisexual, transgender, and queer people. "We look forward to bringing a dynamic new museum to life within this cherished, deeply respected, and growing New York City Landmark," Richard Burns, the new museum's board chairman said in a statement, further noting that the planners are "building a thoughtful, welcoming, queer, and inclusive experience for visitors." A completion date hasn't yet been announced, but construction is slated to begin next year.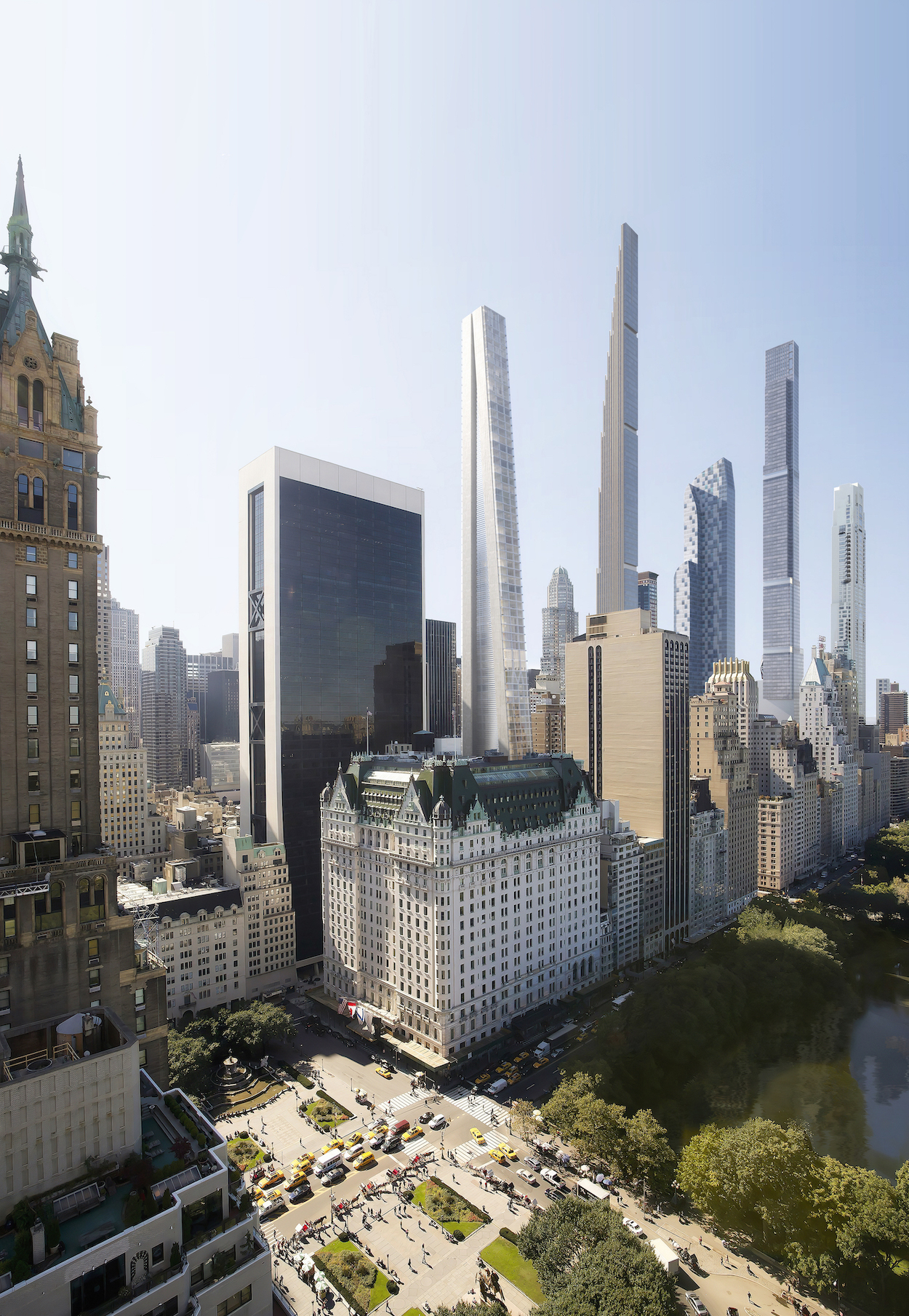 New renderings show a supertall by OMA rising along Billionaire's Row in Manhattan.
OMA has released preliminary renderings of 41-47 West 57th Street, a mixed-use supertall that would rise along 57th Street in Manhattan, also known as Billionaire's Row. The 1,100-foot-tall tower, marked by a sloped northern elevation, would rise toward the southeastern corner of Central Park near the Plaza Hotel. The developers are currently negotiating additional height on the building in exchange for the construction of two elevators leading down to the 57th Street subway station under the new Zoning for Accessibility program, which allows developers to provide improvements to nearby transit stations in exchange for more building allowances. Construction is slated to take approximately four years and wrap up in 2026.
Bottega Veneta will stage the third edition of its Salon event series in Detroit this October.
After staging its first two editions in London and Berlin, Bottega Veneta will take the third outing of its new-format Salon show to Detroit, where it will reveal its Spring Summer 2022 collection. The Italian label hasn't yet revealed why it chose the Motor City, though travel restrictions are currently far less stringent in the U.S. than in Europe. Since the onset of the pandemic, the Kering-owned brand has eschewed traditional fashion weeks and industry expectations. Earlier this year, the brand renounced social media entirely in favor of a quarterly series of audiovisual magazines that, according to creative director Daniel Lee, present content in a "more progressive and thoughtful" way.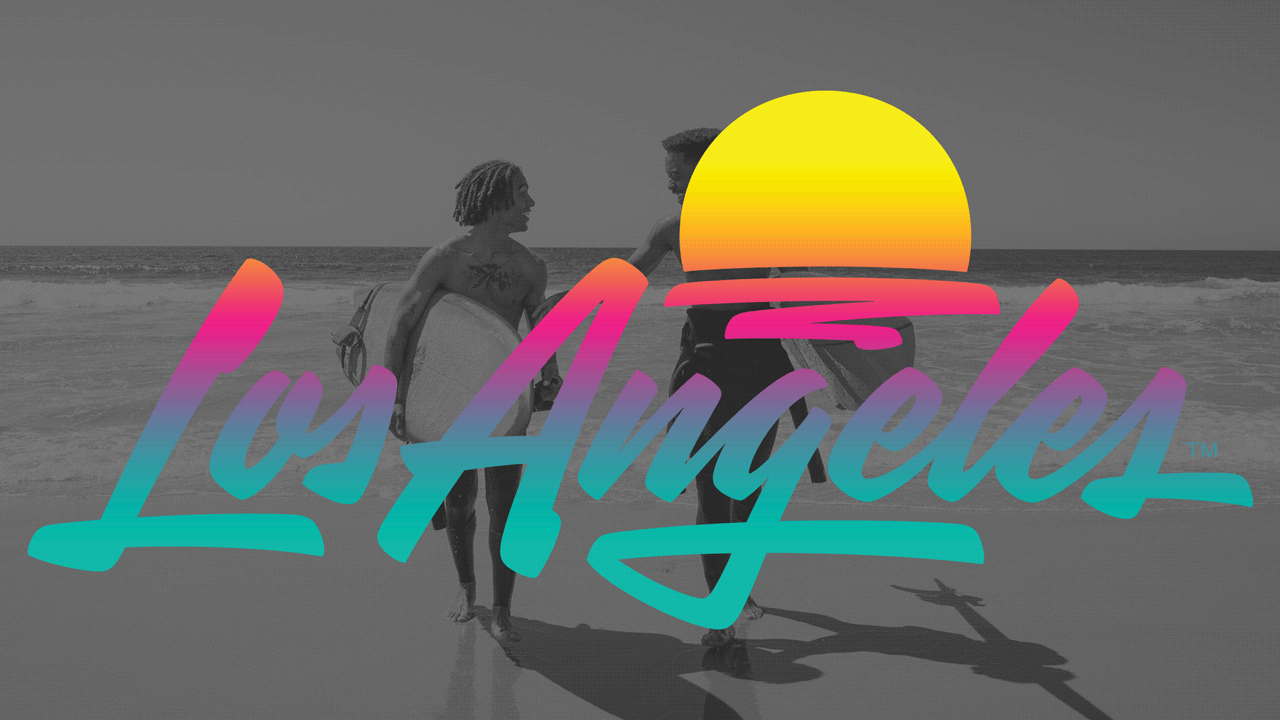 Los Angeles enlists Shepard Fairey for a vibrant new logo inspired by the city's sunsets.
Dorothy Parker once said that Los Angeles was 72 suburbs looking for a city—a conundrum presented to Shepard Fairey's Studio Number One and design firm House Industries when the Los Angeles Tourism and Convention Board tasked them to collaborate on the city's new brand identity. "The point was to make it open to interpretation for different people, and keep it distinct from what other cities are doing," Fairey says of the challenge. The city's first rebrand in a decade, inspired by classic Art Deco, hand-painted signage, and Mexican restaurant scripts, does just that. The logo's gradient colors reflect the city's diversity, beloved sunsets, airbrushed custom cars, and the paintings of local artist Ed Ruscha. "It's got a really strong, ownable personality to it that allows anyone to project something about themselves onto it."
Guangzhou is building a huge quarantine facility to prevent transmissible Covid-19 mutations.
In China, the city of Guangzhou plans to build an enormous 2.7-million-square-foot quarantine complex in response to the looming threat of highly transmissible mutations of Covid-19, particularly the Delta variant. According to China's leading epidemiologist Zhong Nanshan, the complex would contain 5,000 isolated spaces for both international travelers and locals coming from high-risk areas and would be more effective than using hotels as quarantine sites to stave off the spread. "In the long term, Guangzhou and Shenzhen must build these kinds of facilities," says Zhong. "Otherwise, when there are lots of cases in the future and we have to quarantine them in hotels, it'll affect the economy and we cannot isolate them in a real sense." The Chinese government designated Guangzhou to be the primary quarantine location because 80 to 90 percent of international visitors enter China through the city, making it more susceptible to an outbreak.
A new investigation reveals Amazon destroying millions of unsold stock at a U.K. warehouse.
Amazon is allegedly destroying millions of unsold items—often brand-new, shrink wrapped products—every year at one of its warehouses in the United Kingdom. According to a new investigation by ITV News, undercover filming revealed that unsold televisions, laptops, drones, hairdryers, books, and face masks are all being earmarked for destruction. "There's no rhyme or reason to what gets destroyed," an anonymous former employee says. "Overall, 50 percent of all items are unopened and still in their shrink wrap. The other half are returns and in good condition. Staff have just become numb to what they are being asked to do." The reason behind this practice lies in Amazon's business model, in which vendors choose to house their products in the tech giant's vast warehouses. The longer the goods remain unsold, the more they're charged to store them, and it's eventually cheaper to simply dispose of the goods than continue storing the stock.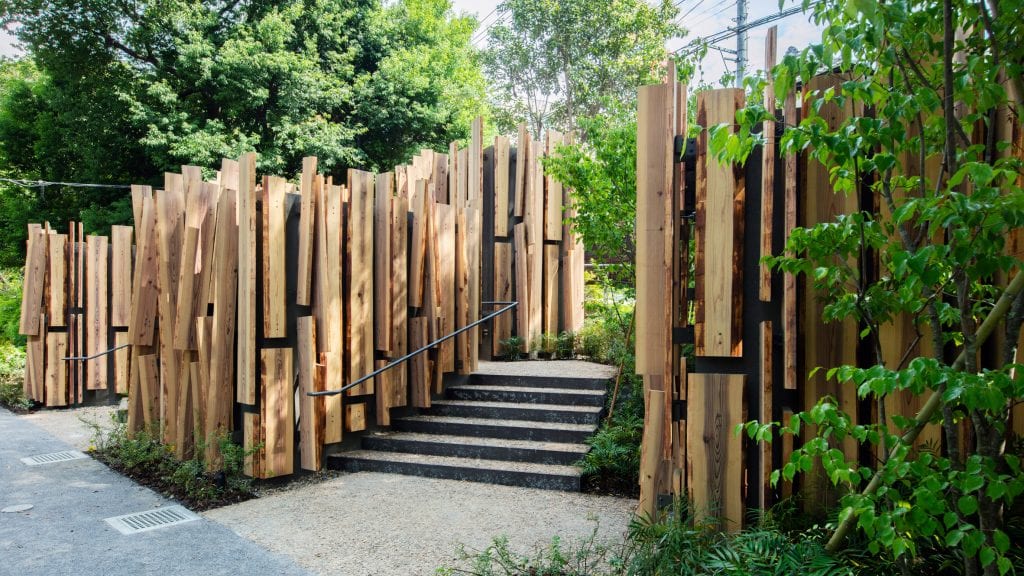 Today's attractive distractions:
A salsa museum may soon arrive at the Kingsbridge Armory in The Bronx.
Virgil Abloh drops exclusive merch for his new exhibition at ICA Boston.
Timber louvers define Kengo Kuma's addition to the Tokyo Toilet Project.
The debaucherous surrealist Salvador Dali also had an introverted side.